Re-Rent Leasing Fee Guarantee
If the tenants we place in your property do not complete the first 12 months of their lease agreement we will re-rent the property for free.
You will never pay 2 full leasing fees in the same 12 month period!* Does not apply to early termination when tenant pays for all fees to re-rent the property, or other valid provisions within the lease.
If for any reason you are not 100% Happy with our property management service, we will refund you that one month's management fees.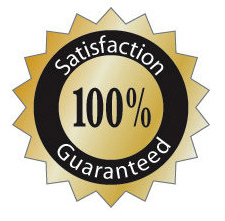 If for any reason you are not completely happy with our services and you want to leave Peabody Residential, you can cancel your agreement without penalty at any time.
* Guarantees are associated with the current management agreement