Since 2010 Peabody Residential has been awarded the annual Super Service Award by Angie's List in 10 out of the last 11 years we have been in business!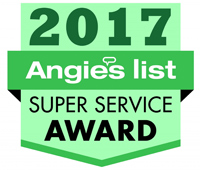 Our Property Management Satisfaction Guarantee
We believe so strongly that we provide a superior property management experience that we offer our clients THREE Guarantees!
Re-Rent Leasing Fee Guarantee
If the tenants we place in your property do not complete the first 12 months of their lease agreement we will re-rent the property for free. You will never pay 2 full leasing fees in the same 12 month period!
100% Happiness
Guarantee!
If for any reason you are not 100% Happy with our property management service, we will refund you that one month's management fee.
If for any reason you are not completely happy with our services and you want to leave Peabody Residential, you can cancel your agreement without penalty at any time.
Guarantees are associated with the current management agreement
We currently serve over 125 clients at post. We make the relocation away and return back home as smooth as possible while maintaining their property to be ready for a sudden return or sale.
Our 10+ years of experience working with mid to high level Government employees and contractors ensures a smooth transition when you are relocating out of our area.
When you are getting ready to PCS we can help. Whether this is your first PCS or you are a seasoned in relocating, we can help make the entire process as seamless as possible.
Our goals are to reduce the stress you feel managing your properties, and to maintain your property to the highest standard. This will enable you to liquidate if needed at the maximum sales price.
Managing a rental property with a busy schedule or from a distance can be very challenging.  Whether you are looking for help managing it as an investment for the short or long term, we will provide guidance to ensure you meet your goals with the property.
We have maintained an excellent online rating for over 11 years.
Google: 4.7 star rating with 188 reviews
Angie's List: A rating with 164 reviews.
Owners praise us for the service we provide on their behalf, and their tenants appreciate our communication and support. Social proof has become as important as a personal referral.
Additionally, Peabody Residential has been awarded the Best of Reston Award for Property Management each year for the last 6 years, with the most nominations by our clients and peers.