Monica Ryan, President & CEO
Welcome to Peabody Residential!
In my role as President and CEO I oversee the day to day running of the company and support our amazing team. I have been with the company since 2011 and have enjoyed watching it grow and working with our clients. We have the most amazing clientele and I feel fortunate to work with each one of you! I have been involved in Real Estate in many different capacities since 1999. Previous to this career, I was fortunate to be an International VP of Sales supporting a team selling USA-made computer networking equipment all over the world.
A little about me… I am an avid reader. I enjoy most genres, but my favorites are historical fiction (Authors like Phillippa Gregory, Ken Follett, Margaret George, Edward Rutherford and James Michener) and novels of intrigue and spycraft (Authors like Tom Clancy, Vince Flynn, Brad Thor and Nelson DeMille).
I am such an animal lover. I have always preferred smaller dogs, with Shih Tzus being my favorite breed of all time. In the last few years, I have been fortunate to learn to love big dogs, too. My partner has always had Rottweilers and we now have one together. Penny is 115 pounds of sweet, mushy lapdog! Penny, along with our Shih Tzu Bella and our long-haired Chihuahua Blue make our lives exciting and a little crazy. But we wouldn't have it any other way!
I am proud of earning my BS in Information Technology! It has served me well in every type of job I have had because everything is computer or internet-based these days.
I am truly an outdoor enthusiast. I enjoy running and mountain climbing in my spare time. I have a very playful Beagle named JC who loves to join me when I do mountain climbing (minor climbs only, of course). I also just added a Shih Tzu puppy, named Rio to our little family. Our team loves to share pictures of our families and adventures with each other. I especially enjoy sharing pictures of myself standing at the top of a mountain with the team. Monica is guaranteed to get nervous and tell me to be extra careful next time.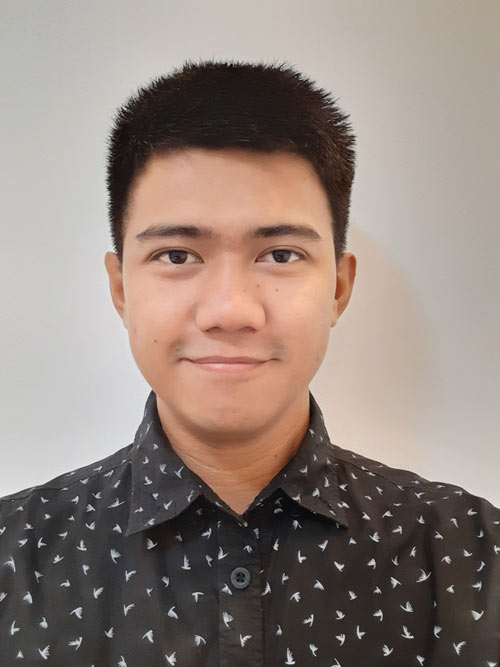 I am a proud parent to a male Siberian Husky, named Blue. Just anote, I named him Blue before Monica got her Chihuahua!
I enjoy spending time with Blue outdoors, and I run with him to prepare for Spartan Races. I am hooked on competing in them!
As a member of the team here at Peabody Residential, I am happy to see the excellent reactions we get in our online reviews from tenants and owners. Hearing everyone's appreciation of how we handle renewals, Maintenance, applications, etc is really gratifying!
I have a BS in Computer Science which helps me use our technology efficiently. Peabody Residential's forward-thinking approach to technology is one of the reasons I love working here. If there is a new software tool available that will help us do a better job for our clients, Peabody Residential is always willing to add it to our arsenal.
I love to play tennis and work out at the gym. Squats are my new religion - they help relieve lower back pain. Something you may not know about me: I participated in a Spartan race. It was my first ever race and I earned 2nd Place in my age group. My next goal is to earn 1st place!
In my spare time, I love to read mysteries and, I have to admit, I love the Vampire genre in books, tv shows and movies. I've seen every episode of Vampire Diaries, The Originals, Lucifer and too many more to mention. It is definitely my guilty pleasure!