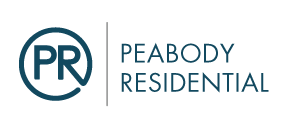 To our Current Homeowners as well as Homeowners Considering Peabody Residential for Property Management Services during the Covid-19 Crisis and Beyond:
Peabody Residential is open for business and ready to help you during this unprecedented national crisis.
Instead of hunkering down in fear and planning layoffs, we are making bold industry-leading decisions and improving our services to our clients and their tenants. We have always been a technology-forward company with an established work-from-home protocol to provide flexibility to our staff. This puts us ahead of our competition. While everyone else is scrambling to adjust we are prepared to meet the needs of our clients and pick up business from those who have failed to adapt.
In the month of March, while the country was shutting down, we were busy implementing new technologies that benefit our clients in many ways.
Here are a few things we have added:
We have implemented a new program that makes maintenance reporting and management easier and even more transparent than our previous system. You can communicate with us about maintenance issues by email or text.
We have implemented a system that allows us to report tenant's on-time payments to credit bureaus which can increase their credit scores up to 70 points – everybody needs to preserve and improve their credit scores during uncertain times!
This same system allows us to report late payments to credit bureaus as well. This is an important incentive to ensure our clients receive their rent payments in full and on time.
We have collaborated with our attorney to create an industry-leading addendum to assist tenants who may be having short term financial difficulties. This is another way to safeguard our client's rental income.
We are adding the ability for clients and tenants to use credit cards to make payments. While we don't recommend relying on credit cards for home expenses in normal times, this is another way we are being proactive and offer many options to make certain that payments are made.
We are constantly looking ahead and positioning ourselves as a technology leader in our industry. We believe this results in the highest level of service to our clients and their tenants.
If you are considering hiring a Property Management company, Peabody Residential is the obvious choice. Learn more about our property management services.