We Guarantee A Difference Unmatched in Our Marketplace.
If you are not 100% happy every month, we waive our management fees.
How? We maintain a limited portfolio of clients.
Working with a small and personal company with huge company resources is the best way to do business.
Speak with the company's owner on your first call (Not a Sales Rep) to discuss how we can help you.
Re-Rent Leasing Fee Guarantee
If the tenants we place in your property do not complete the first 12 months of their lease agreement we will re-rent the property for free. You will never pay 2 full leasing fees in the same 12 month period!
100% Happiness
Guarantee!
If for any reason you are not 100% Happy with our property management service, we will refund you that one month's management fee.
If for any reason you are not completely happy with our services and you want to leave Peabody Residential, you can cancel your agreement without penalty at any time.
Guarantees are associated with the current management agreement
Choose the award winning property management company in Northern Virginia
If you choose to work with us, you will be working with the most award-winning company in NOVA and DC.
This is why Ambassadors, Diplomats, Admirals, Generals, Captains, Colonels, Master Chiefs, and our countries finest choose to work with us. Choosing to work with us means you are not only working with the only Certified Rental Company in our marketplace but a team who stands behind what we promise.
Our 17+ Annual Awards were only possible because of our Tenants, Clients, and Colleagues.
2014-2021 Angies List Award Winner
2013-2022 Best Of Reston
500+ 5-star reviews
We are the only Property Management Company to receive an A rating from the BBB during our membership.
*Some of our awards are shown below
You will receive service through a Company that has won the Angie's List Super Service Award for more years than any other company its size, as well as more 5 star reviews than any other company its size.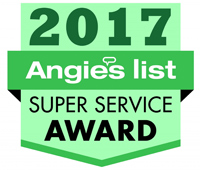 Refer us a new client for property management to receive a $500 agent referral fee upon a signed service agreement.